e+a

Company Profile
Opening the door to a cooperative, long-term OEM relationship. We are
e+a

and this is what we do.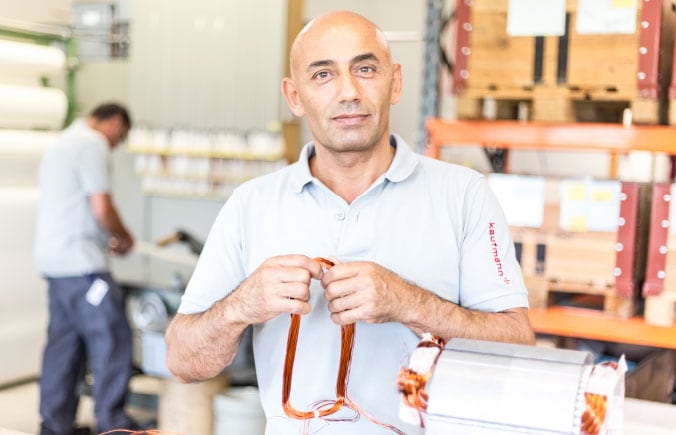 The drawing below is a depiction of exactly what e+a does and it shows the typical division of labor between e+a and the customer. The drawing is a 2-stage compressor with an e+a Permanent Magnet (PM) motor (rotor w/carbon fiber sleeve, stator and cooling jacket) embedded directly into a customer's system.

The customer supplies the compressor wheels, the bearings (in this case magnetic bearings are used but they could be any type of bearing), the common shaft for the PM motor and compressor wheels, the housing that encloses the overall system (and includes the cooling for the motor) and the rotor dynamic calculations and simulations for the compressor, rotor and shaft string.

e+a provides the electromagnetics (and in this case the cooling jacket) and the customer provides the rest of the system, integrating and embedding the e+a components directly into the overall OEM product. The concept shown is applicable to other turbomachinery including blowers, machine tools, chillers, HVAC (centrifugal compressors), generators, turbochargers, energy recovery systems… basically any type of system that requires an embedded motor or generator to produce work or generate energy.
Recent Project Examples

1KW, 500K RPM Man-Portable Generator, Gas Turbine Engine (GTE) Driven
15KW 95K RPM Automotive, Fuel Cell Compressor
80KW 95K RPM Automotive, Truck Range Extender, GTE Driven
140KW 64K RPM GTE Micro-Turbine Power Generator, Foil Bearings
160KW 25K RPM, Waste Water Blower, Foil Bearings
160KW 51K RPM, GTE Micro-Turbine Power Generator, Foil Bearings
300KW 24K RPM HVAC Compressor
350KW 75K RPM Truck Range Extender & sCO2 Power Gen.
490KW 36K RPM, GTE Micro-Turbine Power Generator, Foil Bearings
750KW 33K RPM, GTE Micro-Turbine Power Generator, Foil Bearings
1.6MW 25K RPM, Ship-Based Power Generator
e+a

has become an essential part of the Turbomachinery industry with its wide breadth of product offerings in the high-speed and high-power application space.
Contact us today with your application requirements!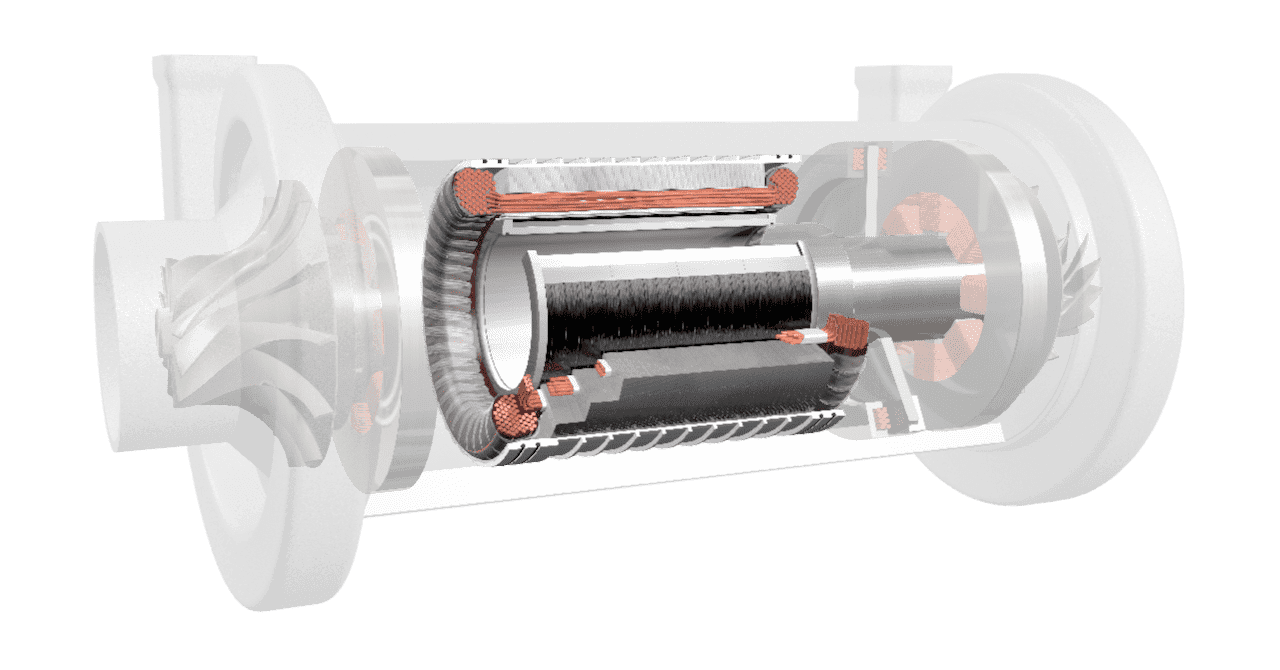 e+a provides rotor/stator sets that are embedded into OEM designs for induction (asynchronous) and permanent magnet (PM, synchronous) machines for motor and generator applications. The product line ranges from a few watts at over 500+K RPM through 1.6MW at 25K RPM and all powers and speeds in-between.
e+a does not make complete motors but provides the electromagnetics (rotors, stators & optionally cooling jackets). The customer is responsible for the overall system design, but e+a provides detailed technical support to aid in embedding the rotor & stator components into their final product.
e+a is a production oriented company with substantial technical and engineering resources. Each year e+a ships over 25,000 Induction & PM rotor/stator sets to customers from a wide variety of 2-pole, 4-pole, 6-pole and 8-pole motor types and with prices that are competitive worldwide.
e+a was founded in 1981 and has produced literally hundreds of thousands of high-speed motor and generators elements since that time. Today e+a has over 100 employees including engineering, manufacturing, customer support and admin.
e+a makes many of the motors found in high speed machine tools today and is quickly becoming a leader in the field of turbomachinery, supplying professional grade rotors and stators for a wide variety of high speed, high power applications.