e+a

Stators
e+a

motor & generator elements will lower costs and improve time-to-market.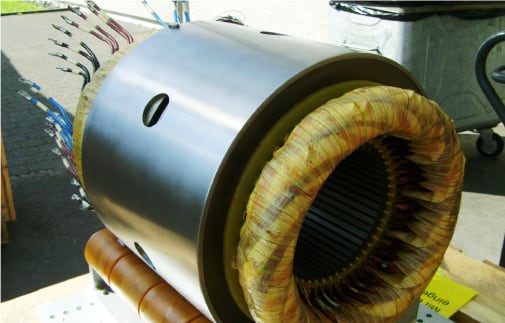 Manufacturing at e+a is a combination of machine automation and labor-intensive procedures. For example, the stator winding loops are pre-made on an automated machine, but are inserted into the stator slots manually. Carbon fiber sleeves for PM rotors are machine wound but magnets are set in place manually.

Hand wound stators offer significantly higher winding densities than machine wound alternatives, resulting in higher energy densities for the equivalent stator footprint. The result is that e+a stators are high-quality, low cost elements in the high-performance turbomachinery market.
e+a

High Energy Density Stators Provide The Power for High-Performance Applications Within A Compact Footprint.
Contact us today with your application requirements!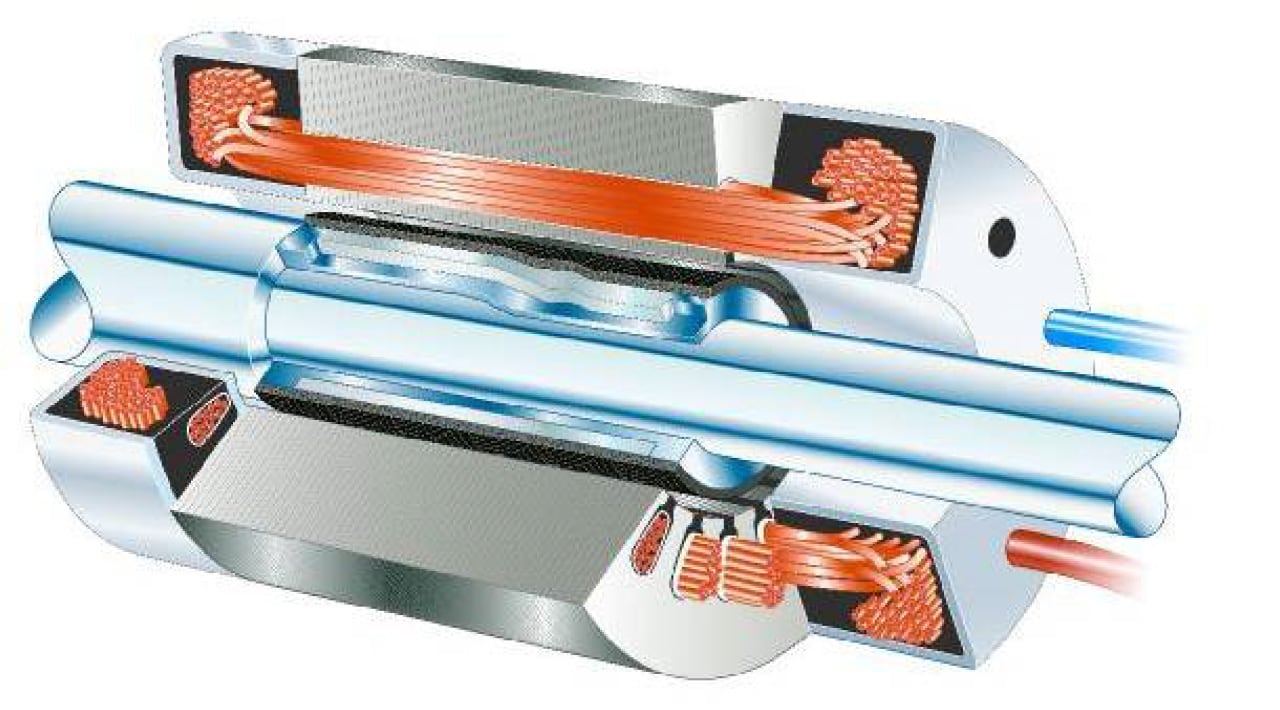 Standard or VPI™ Stators

Stators with VPI™ end windings are typically used in HVAC applications where refrigerant is sprayed directly onto the end turns, or for large stators that are liquid cooled but where potted end caps are not practical. Smaller systems employing air cooling can also use VPI™ treatments on their end windings. Water jackets for liquid cooling may be used with VPI™ or any other stator type.

The ENCA™ System

The ENCA™ system is an epoxy potting technique that provides effective winding protection for small stators. ENCA™ winding construction offers substantial electrical insulation and protection from the effects of partial discharge, and reduces the risk of damage caused by moisture as well as fine particulates. It also protects against external mechanical damage. The epoxy material is selected for good heat dissipation and with ENCA™ the lead ends can be positioned precisely. The ENCA™ winding protection system is available for Induction & PM stators with external diameters up to 90mm.

ALKA™ Stators

ALKA™ stators have a patented end-cap technology that pots them under vacuum with a resin filling, then covers the end windings with an aluminum cap. Since much of the stator heat is contained in the end-windings this technology allows the best heat transfer out to a cooling jacket. It is available for Induction & PM stators with external diameters starting from 106 mm through 300mm.